Where to from here ?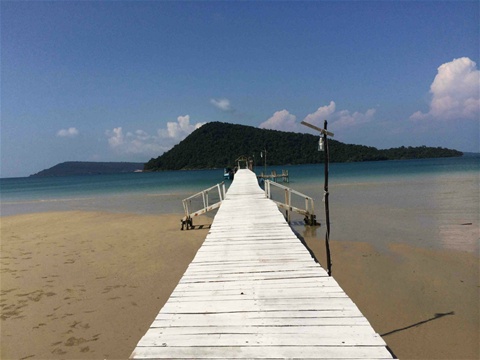 Links for Ongoing Practice
Lisa Pollard - 8 Week MBSR Courses, Mindfulness-based Yoga Classes, Yoga Mentoring & Private Consultations.
Online Yoga Courses - Insight Timer -Experienece
10 Day Course - Befriending Breath & Body
30 Days; Reducing Stress With Yoga
Moving into Stillness, Drop in Public Yoga Classes
Covid Safe Plan, Social Distancing, please bring along your own yoga mat. Fee payments via EFT, NO CASH. Feel to access online yoga courses for home practice. This drop in mindfulness-based Yoga class is suitable as a weekly practice group for MBSR participants. Each class includes guided gentle yoga postures, restorative yoga using props and mindfulness meditation. The class concludes with a lyng down position to balance the nervous system. The class runs four times a week and there is no need to book. The teaching witihn this class is based on the four foundations of mindfulness (body, breath, feeling tone, thoughts & feelings & what arises when we pay attention to our experience) The attitudinal foundations of mindfulness are also interwoven in each class (patience, non-striving, beginners mind, allowing, letting be, kind curiosity, compassion, opening to what is here, trusting the practice and non-judging.
Extra guided mindfulness recordings with Lisa Pollard, including restorative yoga. Recordings also on Soundcloud & Insight Timer & Aura
Insight Meditation Retreats, inline with the MBSR course, recommended by Jon Kabat-Zinn, as follow up from the course, lots of teachers and retreats all over Australia and visiting teachers from around the world www.insightmeditationaustralia.org
Relax & Renew- Restful Yoga for Stressful Times - Judith Hanson Lasater - This is a wonderful resource to support your home practice for restorative yoga.
Full Catastrophe Living - Using the Wisdom of Your Body and Mind to face Stess, Pain, and Illness - Jon Kabat-Zinn
When the Body Says No - Gabor Mate - The Cost of Hidden Stress
The Body Keeps the Score - Bessel Van Der Kolk - MInd, Brain & Body in the Transformation of Trauma
Why Zebras Don't Get Ulcers - Robert M. Sapolsky - The Acclaimed Guide to Stress, Stress-Related Diseases, and Coping.
Daring Greatly - Brene Brown - How the Courage to be Vulnerable Transforms the Way We Live, Love, Parent & Lead
My Year Of Living Mindfully - Film which explores a mindfulness experiment.
My Year of Living Mindfully is filled with compelling stories, interviews with 18 leading scientists, and unexpected insights that go to the heart of what it means to be human in the twenty-first century.
Some other wonderful retreat offerings and teachings to explore
Google Dharma Seed - Freely Offering Western Buddhist Vipassana Teachings
www.openground.com.au - Retreats and Training
http://www.mtia.net.au/ - New Mindfulness Training Institute of Australasia
Jilll Sheperd - Insight meditation teacher
Dr Ian Gawler - Mindfulness Meditatation Teacher
MBSR online courses through UMASS, Saki Santorelli and Florence Maleo Myer
There are now more MBSR teachers in Newcastle, Hunter Mindfulness offers MBSR 8 week courses, with experienced teachers, so MBSR is offered all year round in the Hunter Region
Feel free to contact me in the future if you have any questions regarding ongoing practce and training, There are so many practice groups,classes and wonderful teachers in Newcastle, good luck on your journey and experiencing the present moment with compassion and kindness.
I look forward to meeting you again on the yoga & mindfulness path, may the practice continue to nourish you as you grow and allow the flow of life to move through you.
Mindfulness is a path with heart, of heart, to the heart, By Jack Kornfield
Best wishes
Lisa Pollard
Lisa Pollard Yoga - Google Play & Apple Store
Jon Kabat-Zinn Speaks with Opra
https://multimedia.umassmed.edu/cfm/video/jkz-oprah-mindfulness-in-everyday-life.mp4
Life is right now - Jon Kabat Zinn on Mindfulness
https://www.youtube.com/watch?v=EU7vKitN4Ro