MBSR Public Courses & via Skype, FaceTime or Watts App - Private Consultations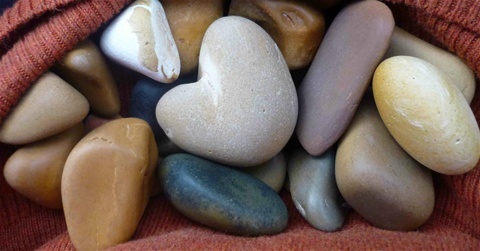 A method for enhancing resilience; MBSR is an experiential eight-week program which cultivates mental, physical and psychological resilience. You will learn a range of mindfulness practices to cultivate observant, accepting and compassionate stance towards your thoughts, emotional states, body sensations and impulses. This awareness can be used in the service of learning and growth in one's life, enabling one to consciously respond with clarity and focus, rather than react out of habitual patterns.
Research & Science www.openground.com.au
Next MBSR Public Course begins Oct 18th - Dec 6th, 2021 - Register Here - Course on hold due to Covid Restrictions Search for Newcastle, this course is being facilitated by Lisa Pollard & Dr Jennie Broughton. Waged $690 - Conc - $520
www.lisapollard.com - Go to Whats New or Yoga & Mindfulness
See Free App - Lisa Pollard Yoga, Apple Store & Google Play
15 free mindfulness recordings, which are practiced within this 8 week program. View also on Soundcloud & online Yoga & Mindfulness Cousres on Insight Timer
10 Days: Befriending Body & Breath Through Yoga
30 Days: Reducing Stress with Yoga
40 Days: To Less Stress
Lisa is a Yoga & meditation teacher with more than 3 decades of self-practice and teaching experience in educational, corporate, medical & organizational settings. She has been facilitating 8-week mindfulness-based interventions since 2007, including MBSR, MB-Stillness Meditation & MB-Restorative Yoga. See Lisa Pollard Yoga – Free App, Download on www.lisapollard.com - What's New or Yoga & Mindfulness. The app has push notifications, a great way to stay up to date with ongoing mindfulness & yoga offerings.
Price: Contact Lisa to discuss fee schedule. Work Cover referrals available, includes course workbook, mindfulness recordings and ongoing access to class MBSR website.
Once registration has been recieved each participant will be called, a short discussion about course details, home practice and any further questions about the 8 week program. Lisa Pollard can be called on 0403 186 146 if you have any further questions. All sessions via Skype, FaceTime, WattsApp or Messenger Video due to current health concerns.
Public Course is being held at Adamstown with Covid Safe plan, see openground for details of venue
For more information about weekly public Yoga Classes have resumed on Wednesday 10am-11:30am, please bring along your own yoga mat. Covid Safe Plan

For more mindfulness recordings including restorative yoga, see Aura
What's New, www.lisapollard.com More Information about Lisa Pollard, Training -
Lisa is also available to faciitate this 8 week MBSR course privately & via Skype.
lisapollard@mail.com www.lisapollard.com Ph: 0403 186 146